30000 Liters 30m3 Milk Trailer 30ton Milk Transport Semi Trailer
Description:
1.
Tank material: stainless steel 304-2B, food grade material.
All pipes and valves are made of stainless steel.
2.
80mm Polyurethane foam to keep temperature to prevent milk spoilage.
3.
Equipped with CIP cleaning device to clear the inner side of tank to keep it clean.
4. Support transportation medium: Milk, drinking water, cooking oil , beer , maltose, maltose, ice cream
5. Optional compartments, installation of pumps, flowmeters, etc.
Main Dimensions

Overall Length

10600mm

Overall Width

2500mm

Overall Height

3650mm

Curb Weight

10000kg

Loading Capacity

30m3

Loading Weight

30000kgs

Total Volume

30 m3

Medium

milk , drinking water , beverages

Tanker Body Material

Stainless steel of Food grade.

End plate

Stainless steel of Food grade

Lifting Ladder

Including Top walkway and backside Aluminum material

Manhole cover

2 sets with 2 breather valves

Bottom Valve

1 set

Discharging valve

1 set

Discharging Pipe

4"rubber hose, 2pcs, 6m long

Axle

3 axles

Fuwa 13 Ton

wheel base

5100+1310+1310mm

Landing Gear

C200,Two-speed, manual operating, heavy duty landing gear

King Pin

90#

Suspension

Leaf spring suspension

Pneumatic Braking System

WABCO RE 6 relay valve; T30/30+T30 Spring brake chamber

Tire

12R22.5,12pcs + 1 spare

Tank

1. Material: Stainless steel of Food grade.
2. Steel thickness (inside and separation: 4 mm minimum),Outside layer: 2.0 mm minimum,Middle layer (thermal insulation) 80 mm polyurethane foam
3.

Medium temperature change

≤

1

°

C during 24 hours.
4.Pump installation: Pump will be stores in a SS cabinet with a door and lock.
5..Automatic cleaning device with rotatable sprinkler.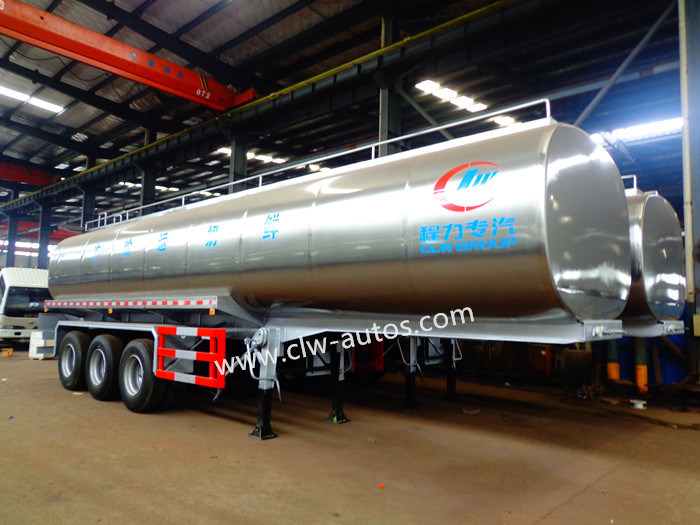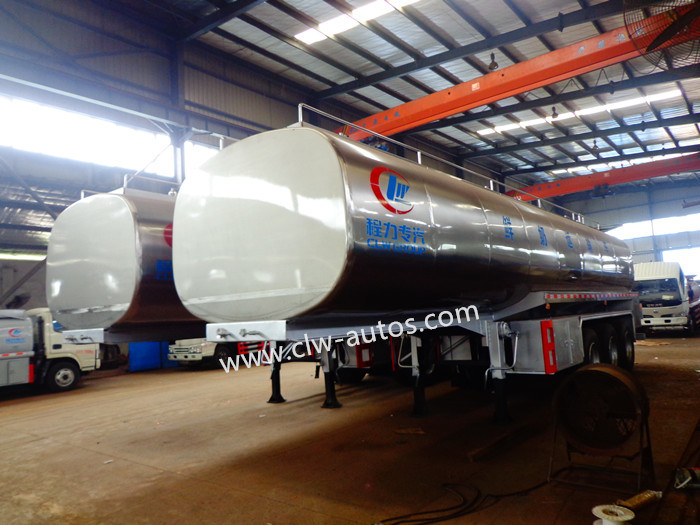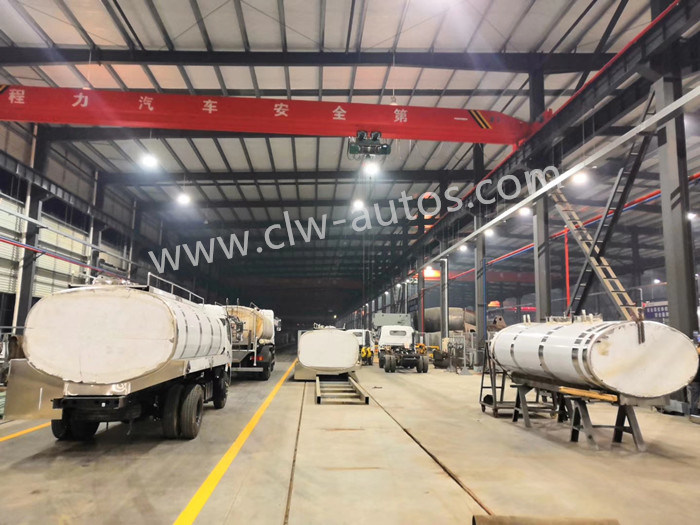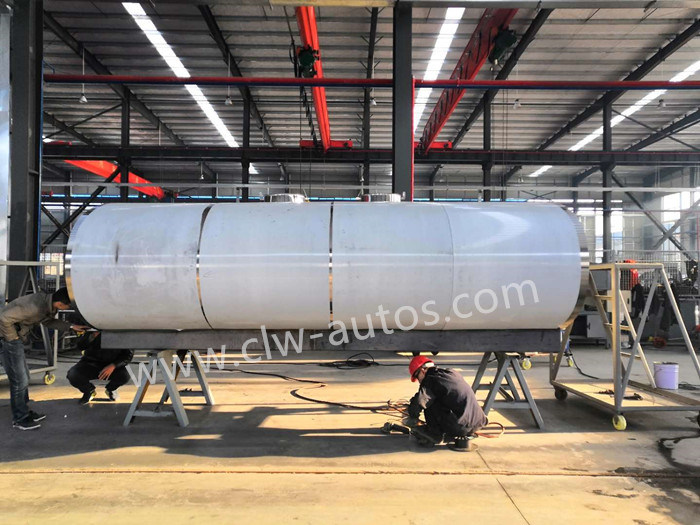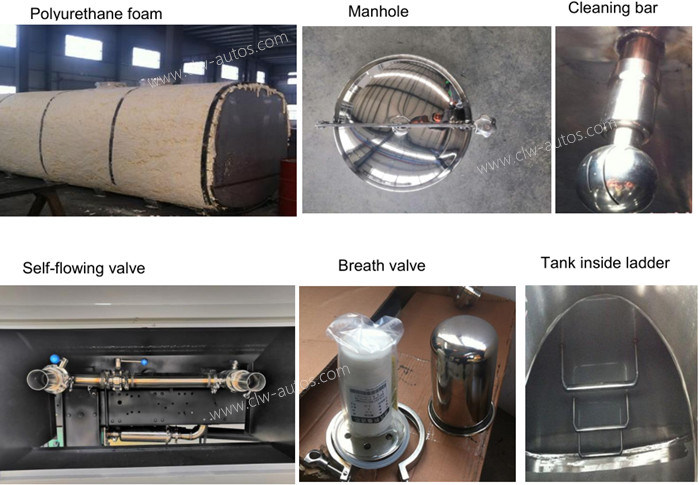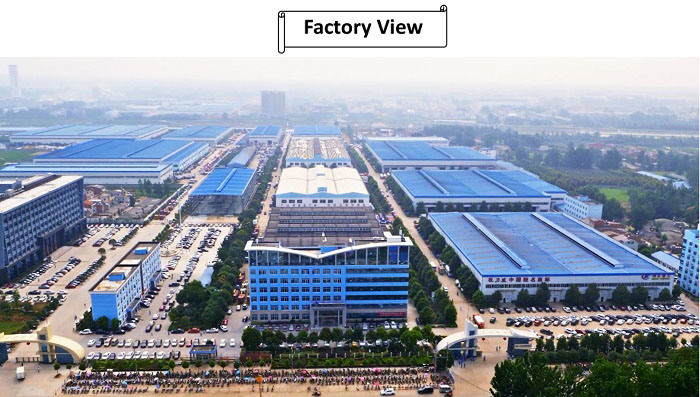 The CLW group, which was appointed by the Development and Reform Committee of China.
CLW group
is a professional company who deal in different kinds of special vehicles, trailers and construction machinery.

Products Catalog:

1. LPG Tank Truck Trailer/ Fuel Tanker Truck/ LPG station
2. Water truck / Water Tank Truck / Water Sprinkler Truck/Water Tanker
3. Truck with crane / Truck mounted crane
4. Dump Truck / Tipper Truck/Side Tipper/End Tipper
5. Fire Fighting Truck / Fire Truck / Fire Vehicle
6. Concrete Mixer Truck
7. Van truck /Refrigerated truck
8. Fecal suction truck / Sewage suction truck,
9. Cement Powder Tank truck/ Bulk cement truck
10. High-altitude operation truck,
11. Self-loading garbage truck, garbage compactor truck, sealed garbage truc
12. Tractor
13. High Pressure Cleaning Truck
14. Sweeper Truck
15. Semi Trailer ( flat bed trailer / skeleton trailer / dump semi trailer / side wall trailer / low bed trailer / van container trailer / warehouse trailer, etc. )