4 axles tank semi trailer/ heavy truck trailer/
55-70cbm 4 axles tank semi trailer
We are one truck refitting enterprise approved by National Ministry Of Industry and Information Of China. We can supply from 2 tons to 70 ton trucks and various semi trailers. And we can provide all of the brands truck chassis made in China. HOWO, FAW,DONGFENG,FOTON,SHACMAN,BEIBEN,C&C, and so on. The followed specifications are for HOWO A7. You can contact us directly and tell us you wanted brand and specifications, we'll recommend the suitable model to you.
Product Description
55000 Liters Oil Tank Trailer 4 axles Mild Steel Fuel Tanker Semi Trailer
Description & Applications:
Oil tank semi trailer is tractor head connecting oil tank trailer. Compared with the ordinary single type tank car, semi-trailer tanker carrying oil can effectively improve the transportation efficiency. In the case of the same tonnage, reduce transportation costs, save fuel consumption.
Oil tank trailer in the rear of the tractor is approximately the similar, ordinary more are double (two axles), or bridge (tri-axle) points, according to the need to choose the traction head. And we can fabricate different axle and tires models in according to customer's requirement.
We also produce all kinds of aluminum oil tank trailer with various international standards, and stainless steel oil tank semi trailer, mild steel tanker semi trailer.
Competitive Advantage:
We can be completely customized all different truck and trailer according to customer needs; with advanced design concept; the production process and the first class process, as well as services; competitive prices.
Specifications:
56000 Liters 4 axle Mild Steel Oil Tank Trailer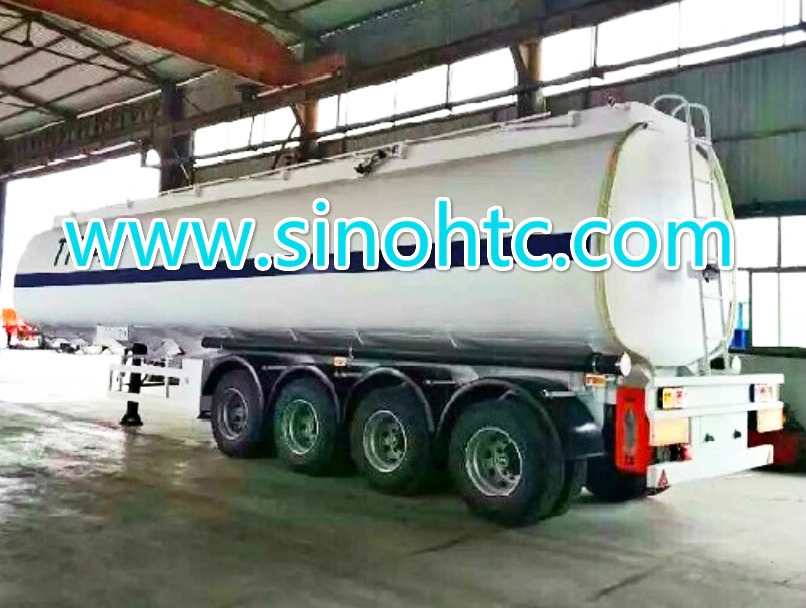 Model : HTC9556MGYY ( 55000 liters 4 axle mild steel oil tank trailer )
DIMENSIONS & WEIGHT
Overall Dimensions ( L* W * H )
13450*2500*3850 mm ( dimensions for reference )
Volume
55000 Liters = 55 m3
MAX . GVW
Approx 66800 kg
Kerb weight
Approx ≤ 10800 kg
Rated payload
Approx 55000 kg
TANKER
Main tank shell ( material / thickness )
Mild steel Q345 ( 5 mm )
Head,Wash plate ( material / thickness )
Mild steel Q345 ( 6 mm )
Tanker bottom beam ( material / thickness )
Full loading straight type
Top coaming ( material / thickness )
Mild steel
Overturn protection
( material / thickness )
Mild steel
Tank shape
Elliptical shape
Compartments
1 compartment, opting more compartments
TANK TOP ACCESSORIES
Aluminum Ladder with pneumatic control aluminum handrail in rear up to the tank top walkway.
With AL Anti-slip Walkway on the top.
TANK EQUIPMENT
Manhole
Opting different brand
Foot valve
Opting different brand
API standard quick connector - drain valve
Opting different brand
API adjustable joints
Opting different brand
API connector dust cover
Opting different brand
Vapor recovery system
Opting different brand
Pneumatic control system
Opting different brand
Air filter with pressure gauge
1 set.
Far end release valve
Opting different brand
Piping
Mild steel
Discharge method
Gravity discharge
RUNNING GEAR
Axle
FUWA 4 * 13 T axles, double wheel.
Opting BPW axle and single wheel
Suspension
Mechanical , opting pneumatic
Tire and Rim
16+1 pcs tires 12R22.5
16+1 pcs steel rim, opting aluminum rim
King pin
JOST 2" kingpin ( 50 # ) or 3.5"( 90 # )
Landing legs
JOST/FUWA
Side guard
1 set LTA approval side guards
Rear Bumper
1 set LTA approval rear heavy duty under-run bumper
BRAKING SYSTEM
Double line air brakes Mechanical parking brake with WABCO emergency relay valve. Air braking.
WABCO ABS SYSTEM 4S/2M
ELECTRIC INSTALLATION
Complete 24V system in explosion proof installation. 7 pin socket for tractor connection. With Junction box
LED lights. Rear lighting with rear, stop, parking, direction, fog, reverse lights, side lights
With the reverse buzzer
PAINTING
Without painting, shiny finished.
ACCESSORIES
Mudguards
PVC/STEEL Mudguards for each tire.
Drain hose
√
Earthing strip
√
Fire extinguishers carriers
√
Spare tire carrier
√
Tool box
√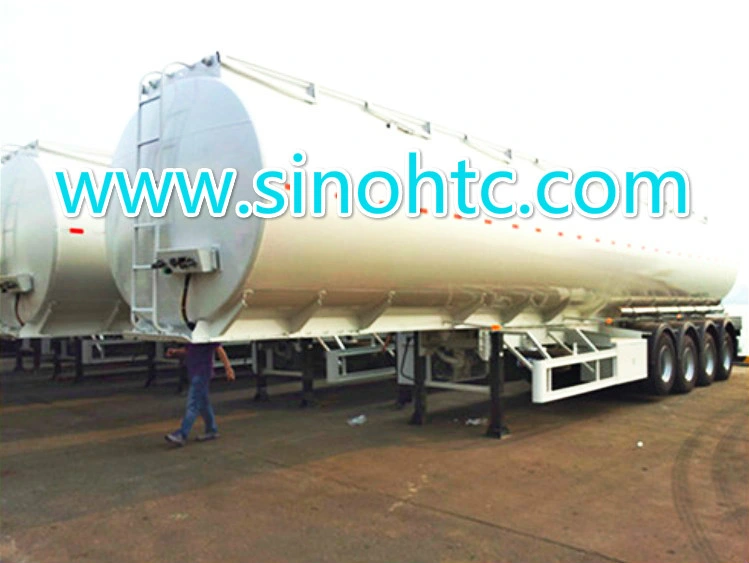 all types trucks, semi trailers, low bed semi trailer, container transport semi trailer, side wall semi trailer, store house bar series, van series, car carrier semi trailer ,dump trailer, tanker trailer series, concrete mixer truck series etc. Also, our business line ranges from the research, development, and design to the manufacture and sales for other automobile accessories, especially for tires. Our products are mainly exported to Philippine, Tunisia, Vietnam, Tanzania, Angola, Mongolia, Venezuela, UAE, Kenya, ect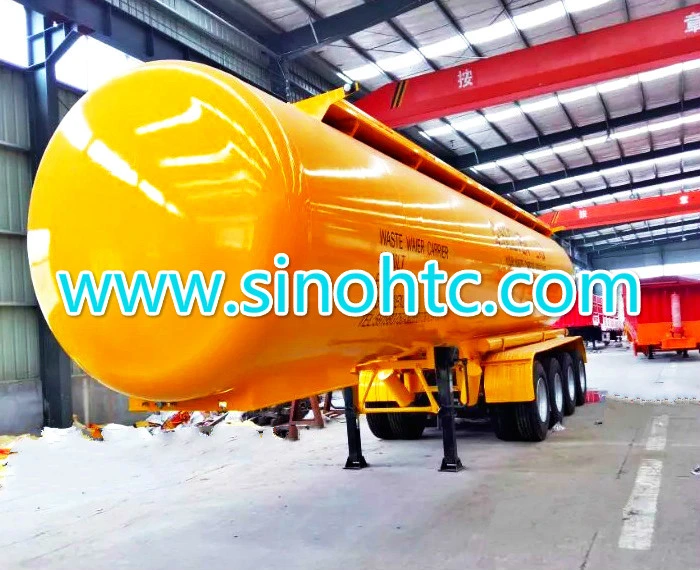 1) Manufacturer, more than 14yrs professional experience.
2) CCC,SGS and ISO9001 certificate, one year guarantee term provided.
3) Small order can be accepted.
4) Any color and logo will be available.
5) Products can be custom-made according to your design, or diversified needs.