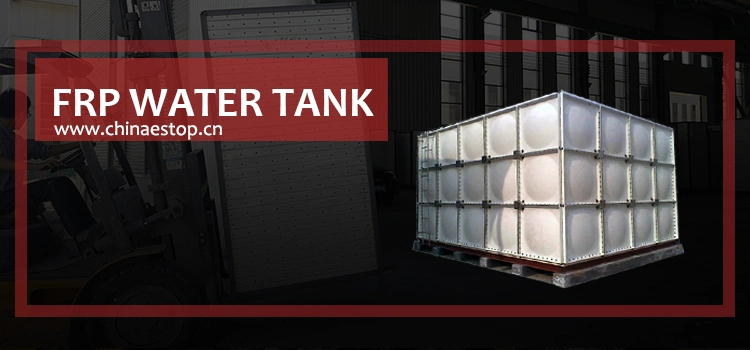 FRP water tank is made of fiberglass reinforced plastics which is divided in FRP Modular Type and SMC combination type. The major
advantage is light weight, anti-rusted, non-leakage, long durable time and easy to clean. It's widely used in hotel, school, hospital and coal
mine enterprise.
Advantage:

-Pressure resistant & non-corrosive ------ 100% E-glass roving
-Healthy & Safety ------ Food grade resin material
-Long lifetime ------ more than 20 years
-Beautiful appearance
-Easy installation
-Light weight
-Different capacity can be accept

Application:

The water tank has been widely used in residential buildings, hotels, office buildings,R&D buildings, schools, malls,restaurants
and other public facilities as well as places with high requirements for water quality, such as hospitals and food processing plants.

-No rusty, no leakage, no out of shape

Potable Water Storage Tanks

Rain Water Harvesting Tanks, Well Water Tanks, Sea Water Tanks

Reverse-Osmosis Water Tanks (water with high or low conductivity)

Fire Reserve Storage Tanks, Swimming Pool Balance Tanks

Distillation and Process Tanks

Septic Tanks and Sewage Tanks

Industrial Process Tanks, Chiller Water Tanks, Cooling Tower Water Tanks

Hot Water Storage Tanks and Chemical Substance Storage Tanks

Agricultural Irrigation Tanks.