Heavy duty 42000liters Aluminum alloy fuel tank trailer tri-axle oil tank trailer stainless steel fuel tank trailer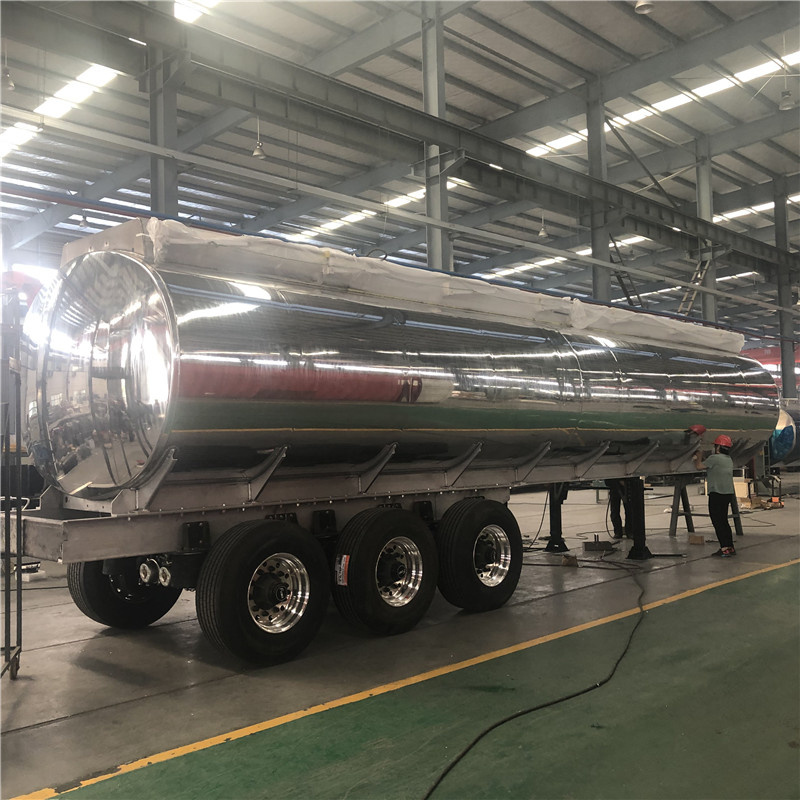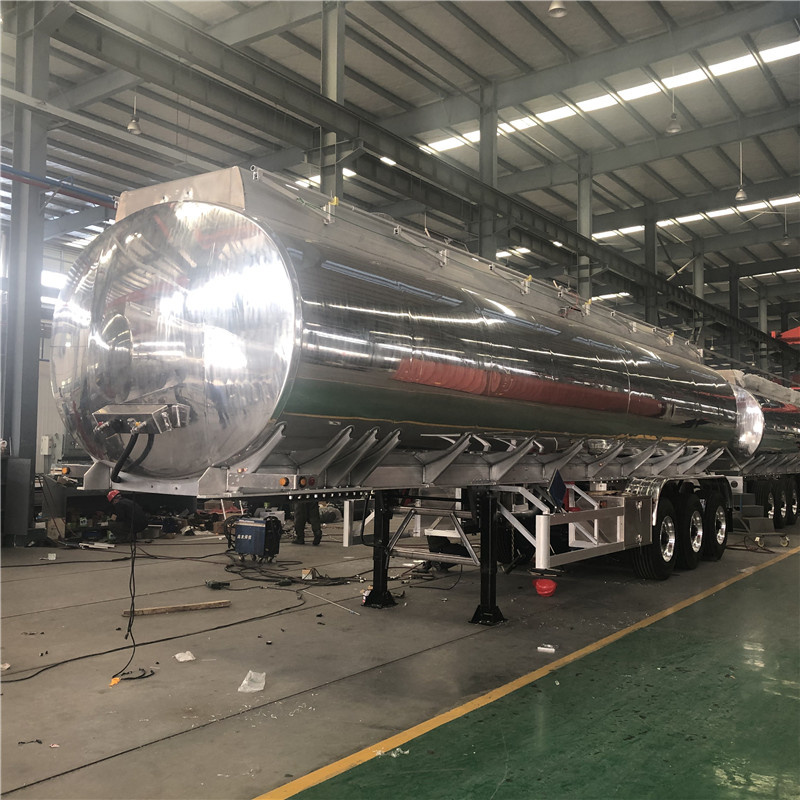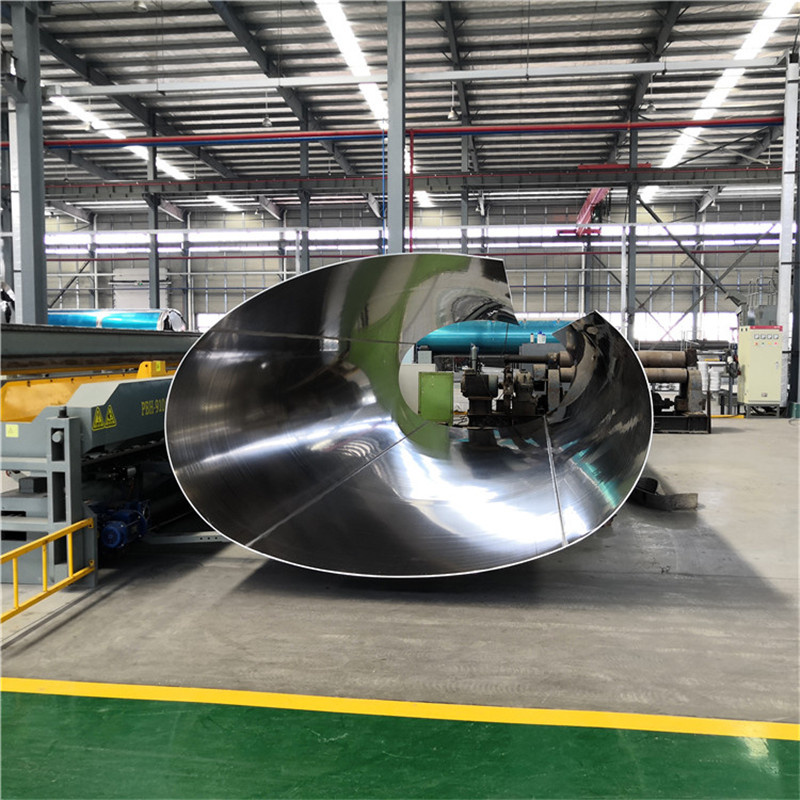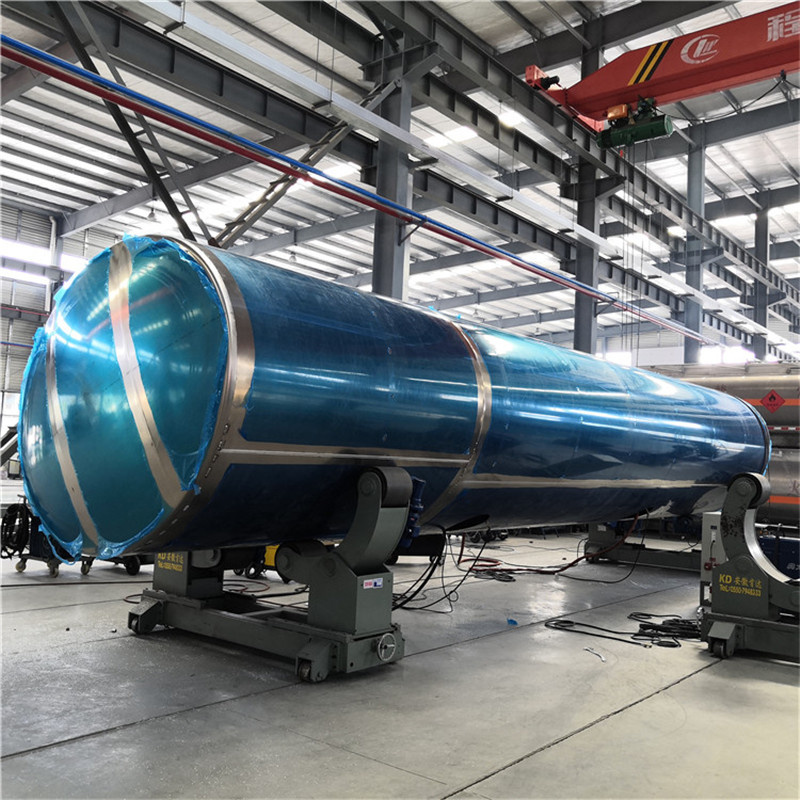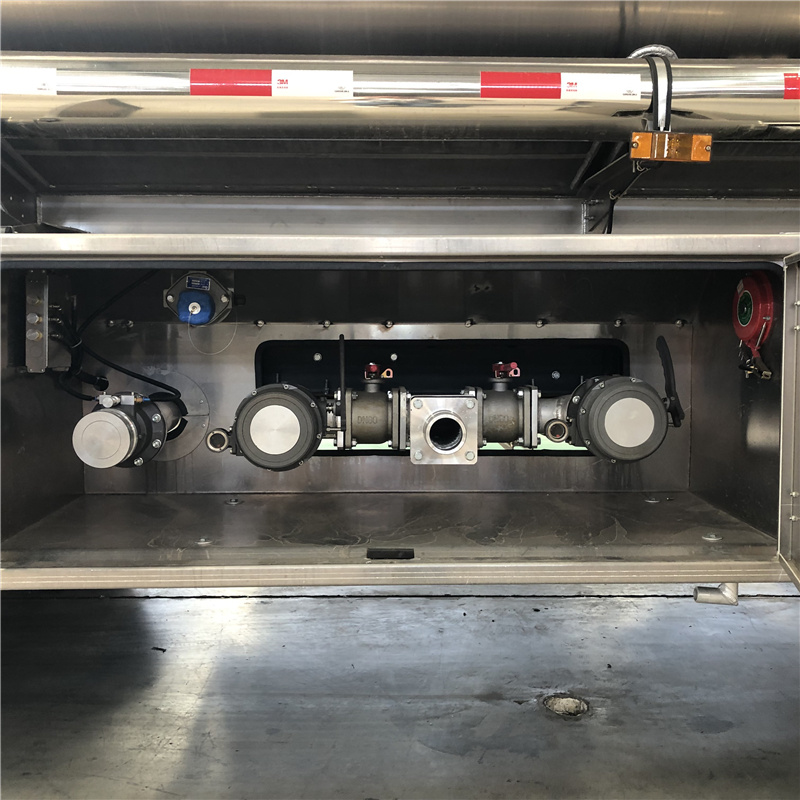 ITEM

PARAMETER

Vehicle

Fuel tank trailer

Overall dimension

11800 x 2490 x 3800 mm

Capacity

45 m3

Compartment

4 units

Structure

6 mm carbon steel in tank, 6 mm frame, with walkway and pneumatic operation hand rail on the top of the tank

Axle

13 ton BPW brand, 150 x 150, 3 units

Suspension

Spring suspension (option air suspension), with lift device on front axle

King pin

JOST 2", bolt on type

Tire

Hankook 365/65R22.5, 12 units (single tire available, 6 units total)

Rim

Aluminum alloy, 11.75-22.5, 6 units

Braking system

Gladhand valve, Wabco relay valve, 30/30 double brake chambers on rear axle, 30 single chambers on other axles

Electrical system

Dual circuit, 7-way split pin receptacle plug, LED light

ABS

Wabco

Painting

Mirror surface around tank(for Aluminum alloy material)

Mudguard

Plastic or steel

Remak

One manhole each compartment, Europe or USA manhole and API valve, vapor recovery equipment

1 tool box, 1 wheel carrier, excluding spare wheel
The semi-trailer tanker is divided into two parts, the tank part and the skeleton or the running part supporting the tank body.
The rear part of the semi-trailer tanker is roughly the same, with the rear double bridge (two axes) and the rear three bridges (three axes), and the traction head is selected as needed. Usually referred to as the semi-trailer tanker by the brand of the traction head
Semi-trailer tanker
Semi-trailer tanker
Semi-trailer tank body
1. The tank body is made of 4mm or 6mm high-quality carbon steel produced by the steel company according to national standards. The shape is divided into elliptical or square round tanks, which can hold 1-4 kinds of oil products. It can also produce heating and insulation series tanks.
2. Alcohol and chemical tankers are made of stainless steel imported from South Korea and have a thickness of 4mm-5mm.
3. All kinds of hydrochloric acid, sulfuric acid and lye tankers are made of plastic with a thickness of 12mm - 22mm.
4. There are multiple anti-wave separators in the tank. The high-pressure gas leak detection is used to make the tank have high strength, stable center of gravity, and safe and stable vehicle transportation.
5. According to the tanker's use, centrifugal pump, gear pump and stainless steel pump can be selected, which have the characteristics of large flow and fast suction speed.
6, tanker metering can be selected with a single count, double counting flow meter, can also be equipped with a tax-controlled computer tanker, installed 10-15 meters automatic retractable reel, with a fuel gun. Edible oils can be metered using edible oil computer meters.
Our Factory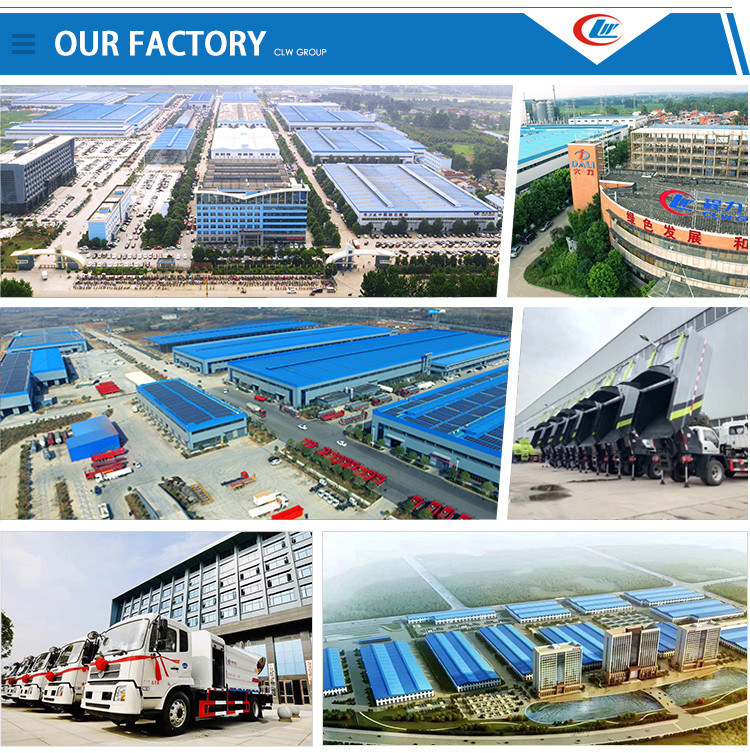 Products Display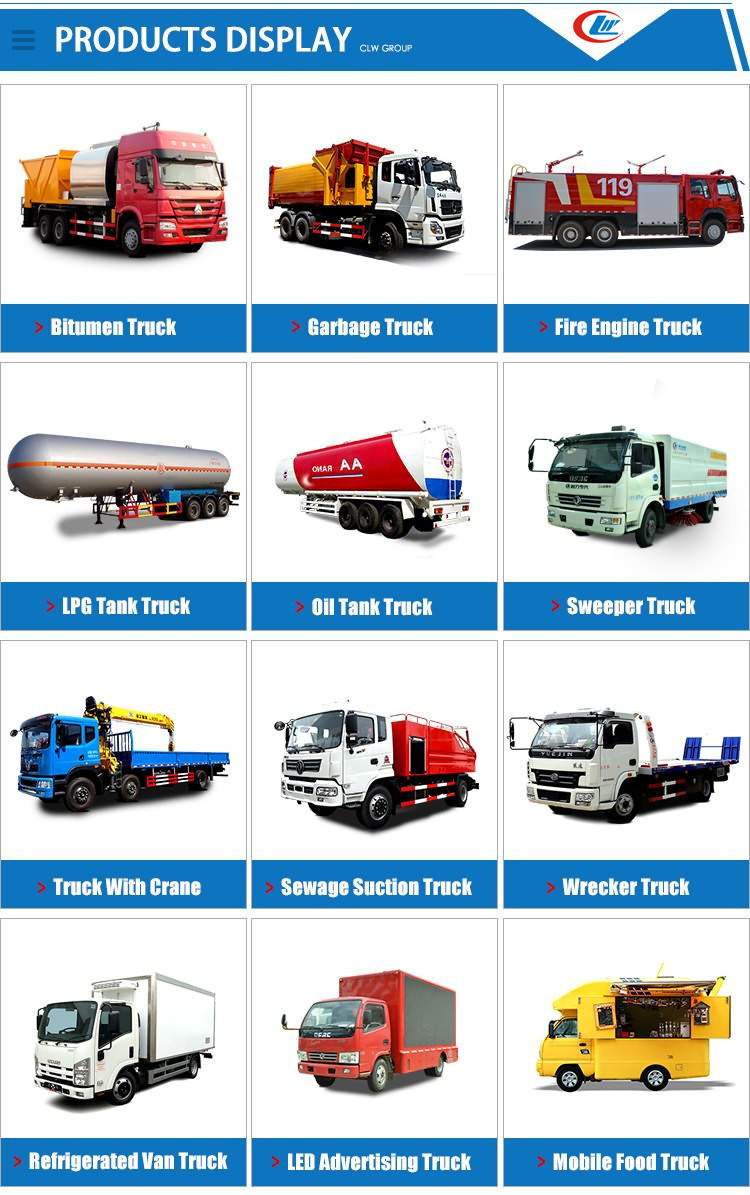 Cooperative Partner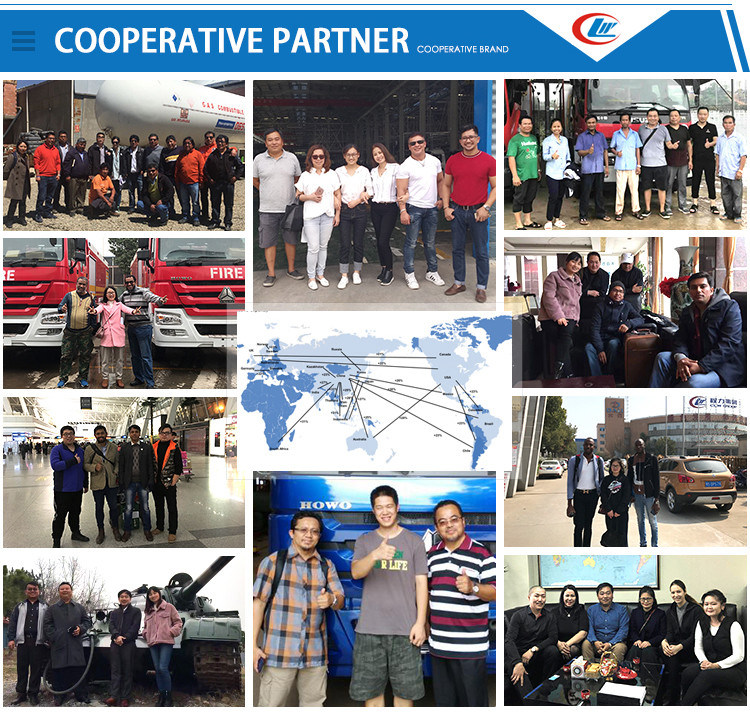 Qualification Certificate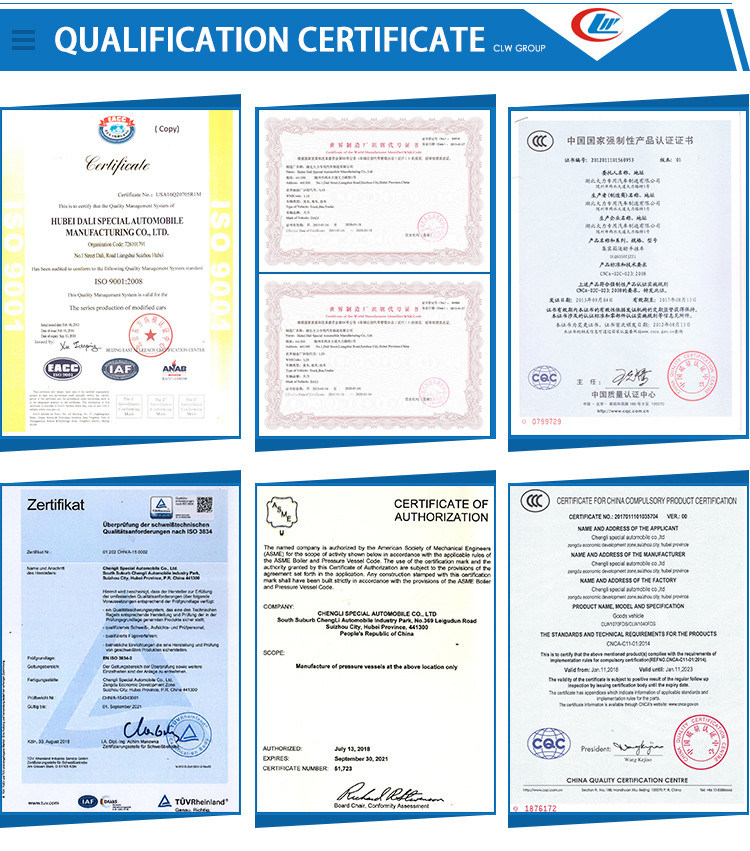 Packaging & Shipping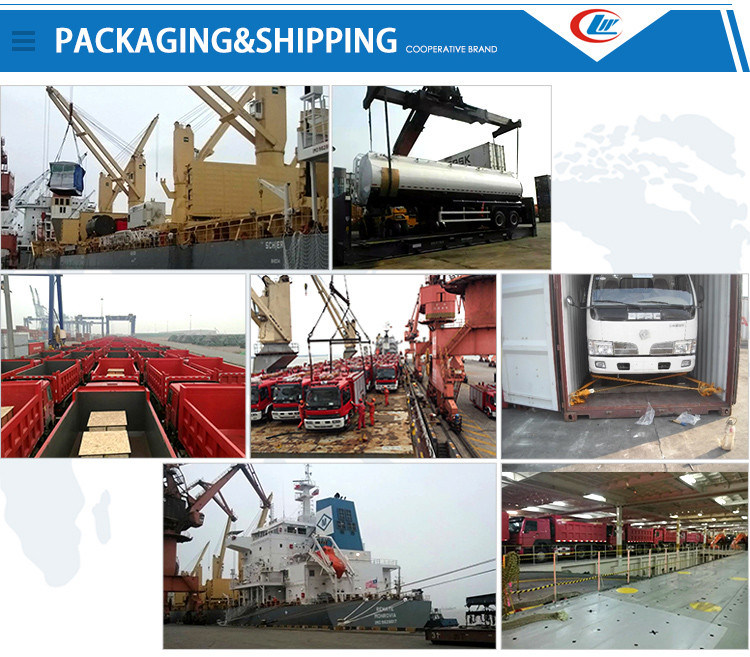 Cooperative Brand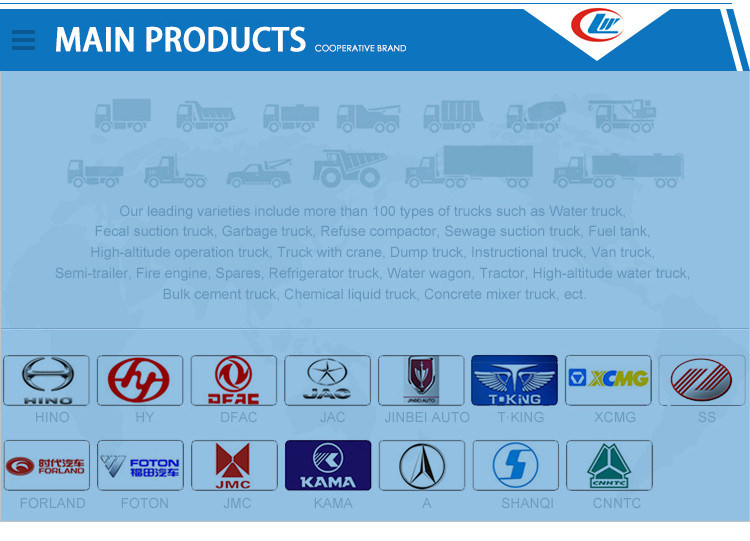 FAQ
1.You are factory or trading Company?
Yes, we are oversea sales department of Chengli automobile. And you are always welcomed to visit our factory.

2.Could your company modify the standard product depends on my request?
Yes. Our company is specialized in researching and designing various of special purpose vehicle and spare parts. We can provide any product according to your demand.

3. Could your company totally customize products for me?
We can provide the customized-designing product meeting with any of your demand.

4. Could you provide certification that we need?
We can provide various certifications associate with trailer and truck. Such as DOT, ADR, SASO and so on.

5. How long could we receive our goods?
It depends on the product that you have ordered. If the goods are prepared, we will deliver your goods as soon as possible.

6. How about the after-sale service?
We can provide you the technical support to guide you repaire your product. And we will also send original spare parts free of charge by air. If you have special need, we can let our engineer to help you in person

Contact us